IMPORTANT INFORMATION - The Competition will start at 17:30 tomorrow- Warm up at 16:00
23.01.2020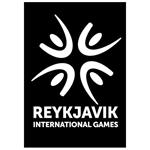 Dear friends
Due to bad weather in Iceland today many of our competitors and their staff will be arriving later than originally planned since all flights to and from KEF had to be cancelled.
As the road conditions are still quite winterly and most likely they will remain so at least for the remainder of today those teams travelling within Iceland are also facing the chance of a delayed arrival to Reykjavík.
In light of all this I would like to inform you that we will start the warm up and competition later than previously announced.
The warm up phase will start at 16:00 and competition won´t start until at 17:30.
We are truly sorry for the inconvenience you may have encountered due to the force of nature.
Hopefully the conditions will improve so that you can make your way to the pool as soon as possible and enjoy the great atmosphere at the Reykjavík International Games.
Looking forward to seeing you tomorrow J
Til baka